Queensboro Embroidered Men's AP3 All-Purpose Performance Polo
Queensboro Embroidered Men's AP3 All-Purpose Performance Polo
Style #1424 View Women's Style
Select Quantity, Sizes & Colors
For quality, versatility and value the Queensboro AP3 All-Purpose Performance Polo is in a class of its own. That is why it is our best-selling polo! Why do we call this shirt the All-Purpose Polo? It is 100% wrinkle-resistant and never needs ironing, so it is great for traveling. It is also 100% moisture-wicking and barely even needs to go in the dryer. The All-Purpose Polo is medium weight, so it feels fantastic while staying put or on the go. Finally, the fabric is slightly textured, so it wears and looks just right for professional, athletic or casual wear. This shirt is perfect for working indoors or out in the heat. An innovative fabric-dying process uses about 10% of the water normally required to produce garments, which is terrific for the environment, while at the same time creating 100% color fastness. The color of this shirt will not fade even after 1,000 washes! Our All-Purpose Polo is made in Ghana in an ultra-modern factory bringing much needed jobs to one of the most impoverished areas in the world. There are a lot of reasons other than its superior quality, versatility and value that can make you feel good about buying this great shirt.

Features include:
-100% polyester performance fabric
-Tag-free Queensboro label
-Moisture-wicking
-Wrinkle resistant
-Stain resistant
-100% color fast
-Knit collar
-3-button placket with dyed-to-match buttons
-Classic length hemmed sleeves

Show More
How To Measure
| | | | |
| --- | --- | --- | --- |
| | S | M | L |
| chest | 35-37 | 38-40 | 41-43 |
| sleeve | 33 | 34 | 35 |
| neck | 14 - 14 1/2 | 15 - 15/12 | 16 - 16 1/2 |
| | XL | 2XL | 3XL |
| chest | 44-46 | 47-49 | 50-52 |
| sleeve | 36 | 37 | 38 |
| neck | 17 - 17 1/2 | 18 - 18 1/2 | 19 19 1/2 |
Customer Reviews
410 Reviews
410 reviews by

Trustpilot
0 by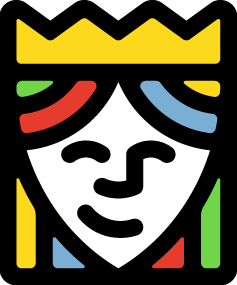 Queensboro
"These shirts are well made, and fit perfectly! Great alternative to Port Authority shirts, which offer the same quality at a higher price."

by eXp Realty


16 hours ago
"This shirt is a high quality performance fabric product. I ordered 2, but the sizing was a tad bit inconsistent -- though totally within acceptable limits. The collar and sleeve size (diameter) on my two shirts were very slightly off. I'm still happy with both of the shirts though! "

by Jerry from Reflectionsdc.com


18 hours ago
"So comfortable and professional-looking. I love having a consistent, comfortable work shirt for interactions with clients. The price and customer service were unmatched."

by Mythic Massage


2 days ago
"Great Quality at a Great Price!"

by Steve Poisall


3 days ago
"Custom polo arrived earlier then expected. Awesome work! Logo looks amazing. Thank you!"

by Lawn Service Pro LLC


4 days ago
"Great sweatshirt at a great price. The logo looks great."

by SonRise Properties, LLC


5 days ago
"These polos really stand up to a tough work week and wash perfectly. They are professional and super easy to care for. We outfit all of our employees with these durable shirts!"

by Kathy Carlson


1 week ago
"Would like to see more cotton shirts."

by Metropolitian Detroit Ski Council


1 week ago
"I thought I had ordered polyester and cotton and end up being 100 % polyester, other than that I am very happy with the material, color and embroidery and of course the price."

by Toreci LLC


1 week ago
"Great shirt for the money. Our only issue is that it snags easily. The solution is upgrade the shirt. Overall it serves the purpose of a professional look and branding of our staff."

by Sparkles & Smiles Home Services


1 week ago
"Amazing 🤩 first time buyers and it turned out way better than expected. "

by Fresh and clean industries


1 week ago
"Very nice shirt"

by Jaha


1 week ago
"Produce was exactly as expected. "

by GCE Investment Group


2 weeks ago
"Great product and material. I will definitely order from them again."

by Lioness Defense Firearms Train


2 weeks ago
"We did our second order for these shirts, but this time added our company name and tagline over the right arm/shoulder in addition to our logo over the left breast. They're fantastic! Exactly what we were going for. The only downside that I can see to these shirts is that they come with a pretty good crease down the right side that you have to iron out. All of these shirts have had that, so I'm sure it's how they're packed from the factory. For those of us that hate to iron though - ughh. :-) Overall, these are awesome though and the embroidery is fantastic."

by Keith Pickering-Walters


3 weeks ago
"For comfort, a part cotton material would be necessary."

by Daljit Singh, Professor Emeritus


4 weeks ago
"Purchased the shirts for my staff. They were ecstatic "

by Merriment Assisted Living


1 month ago
"Outstanding product!! Great price, Excellent service!! "

by Steven Lemner


1 month ago
"Great product and value "

by Gulf Coast FIRE


1 month ago
"I was slightly concerned before receiving the polos that it would be a regular squarish for but was happily surprised to see that it fitted me like a glove! Great job also adjusting the logo's colors to the polos' color"

by Isotech


1 month ago